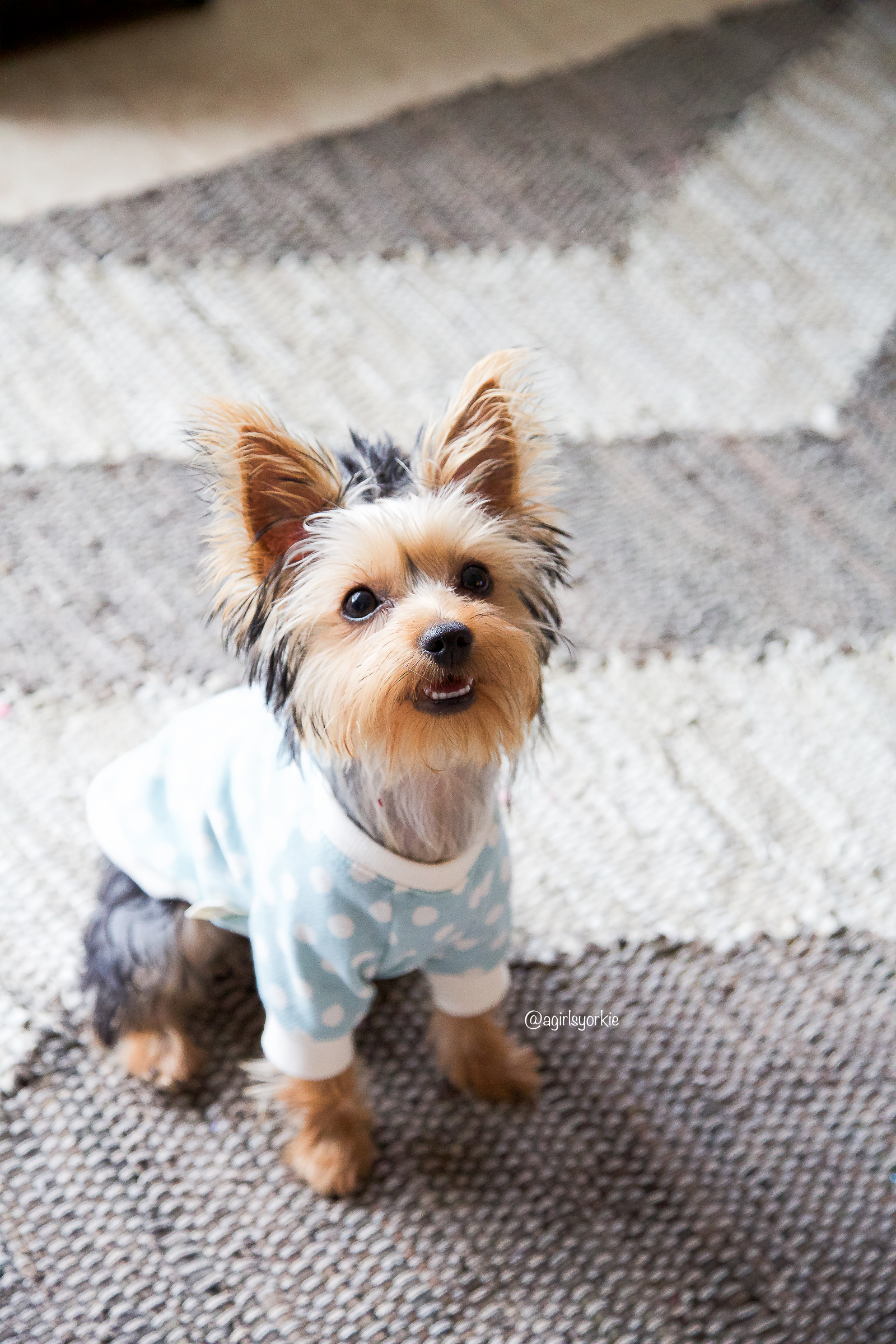 Hi! I'm Bailey, a chic Yorkshire Terrier from Houston, Texas, who loves to show off the latest fashion trends on Instagram!
I am still a baby (born in January 2017), but I have been told that I already have more clothes than my daddy! When I am not posing for fashion shoots, you will find me and mommy out and about.
We do everything together - shopping, dining, and traveling (by foot, car, and even airplane)!
When it comes to fashion, Studio Eloise is my number one choice!
It is so chic and comfortable! I can wear it all day, and it does not slow me down when I am cruising the town, fetching my favorite ball, or taking a nap. Now, that's high quality!
 
Love what I am wearing in my pictures? Of course you do!
So, have fun shopping for your own tees and bandanas, and be sure to use my code BAILEY for free shipping on US orders over $60.